The challenge
A new website
HomestayMatch.com is a website where hosts offer extra rooms to people studying in the United States for a limited period of time. It is conceptually similar to Airbnb, but focuses more on the relationship between the students and the hosts, who will share their lifestyle, culture and language for a truly immersive experience. The client (who has been in the hospitality industry for over 20 years) approached us when a preliminary design had been already prepared by another consultant. The client was not happy with the results due to suboptimal aesthetics and usability.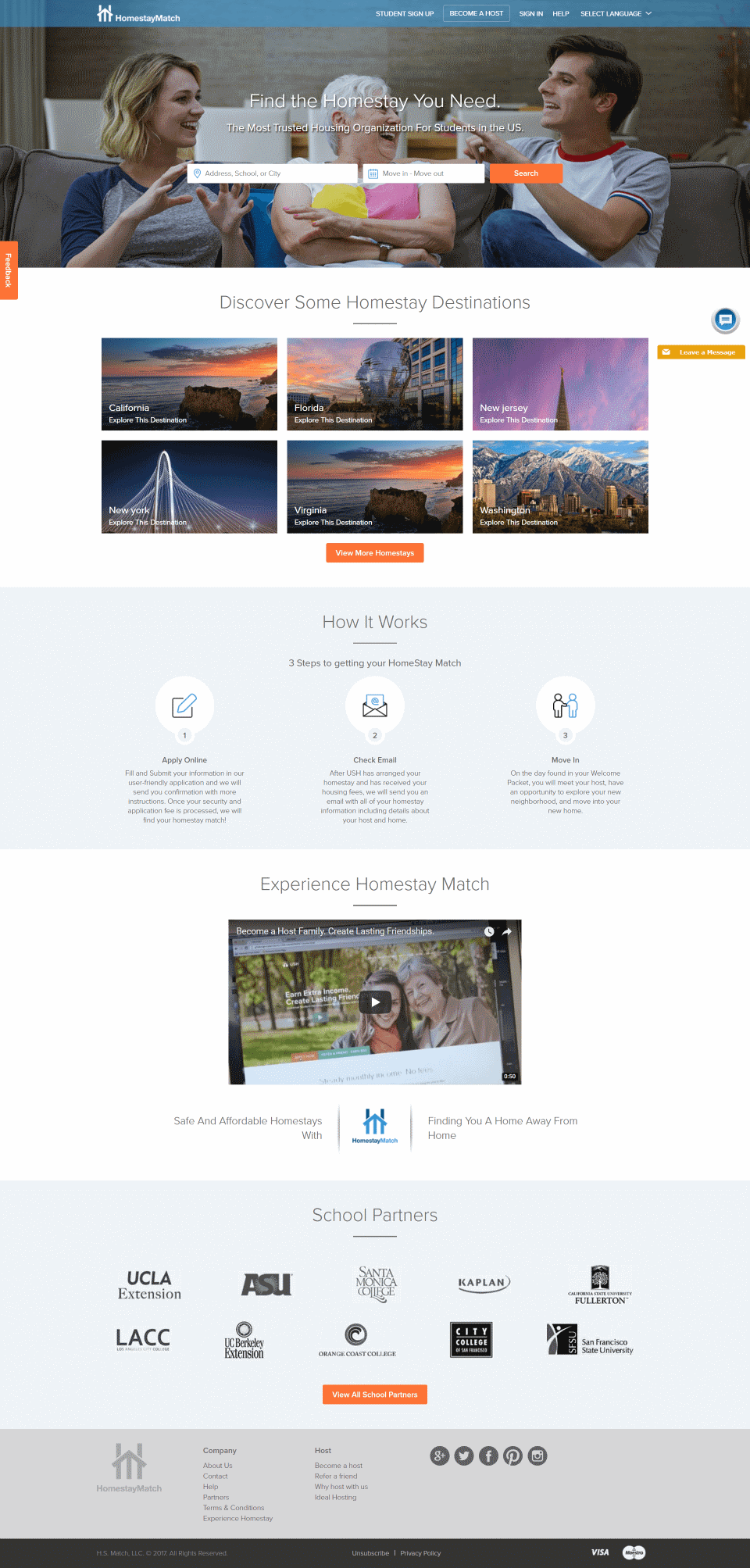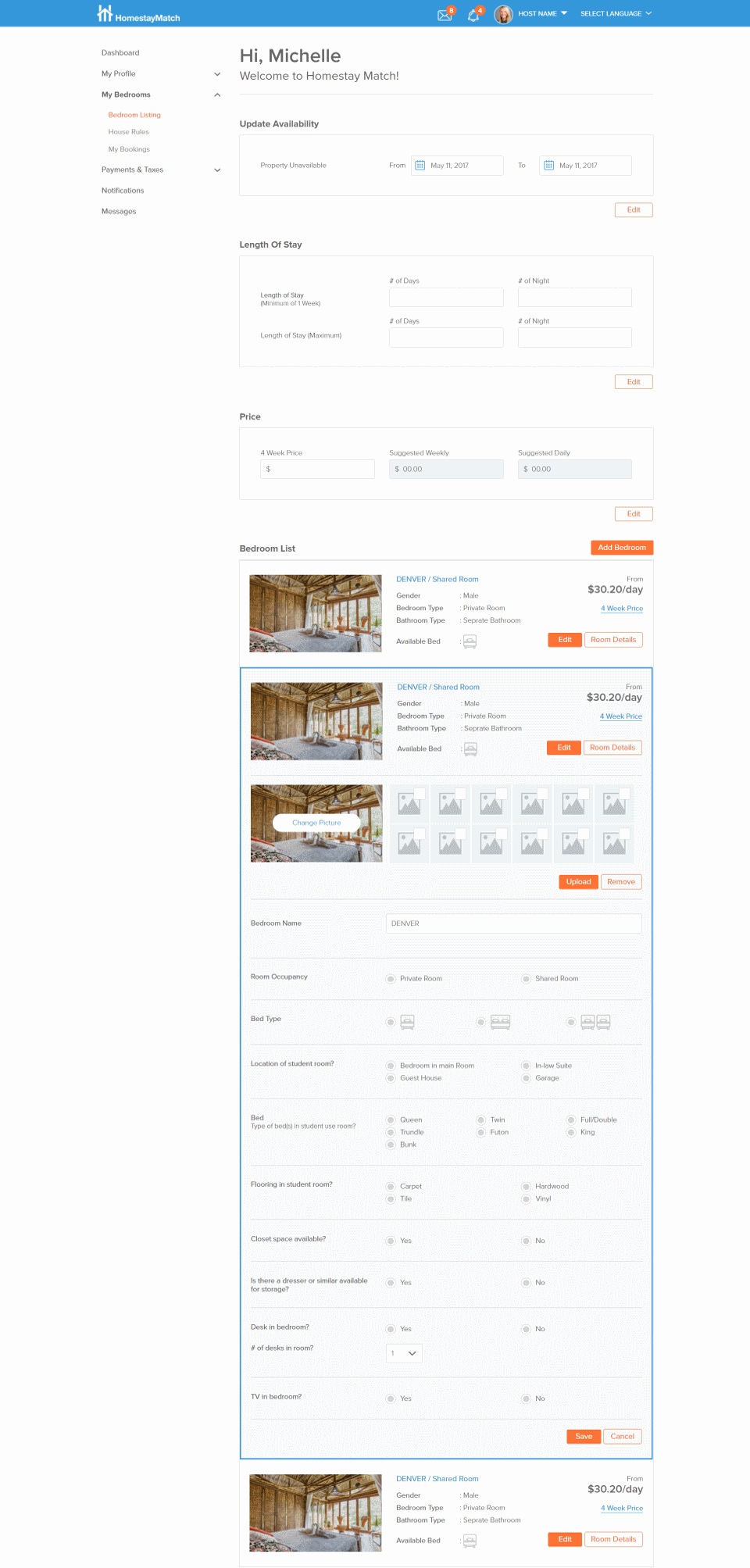 Existing homepage and dashboard design

The approach
A new team
Phase 1: Discuss, wireframe, refine, repeat
The initial phase consisted of an iterative process involving us and the client: analyze requirements, study user flows, create wireframes, discuss, refine, and repeat. The scope of work included not only the website, but also dashboards, forms, emails, etc.



Homepage structure and design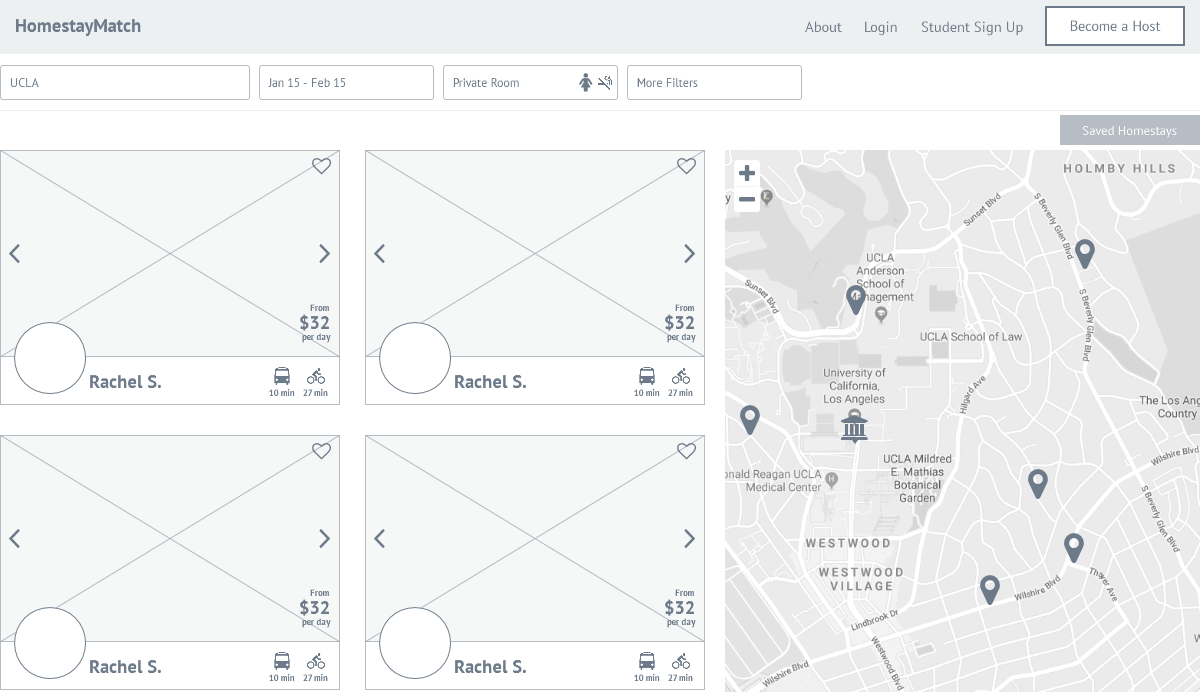 Search results page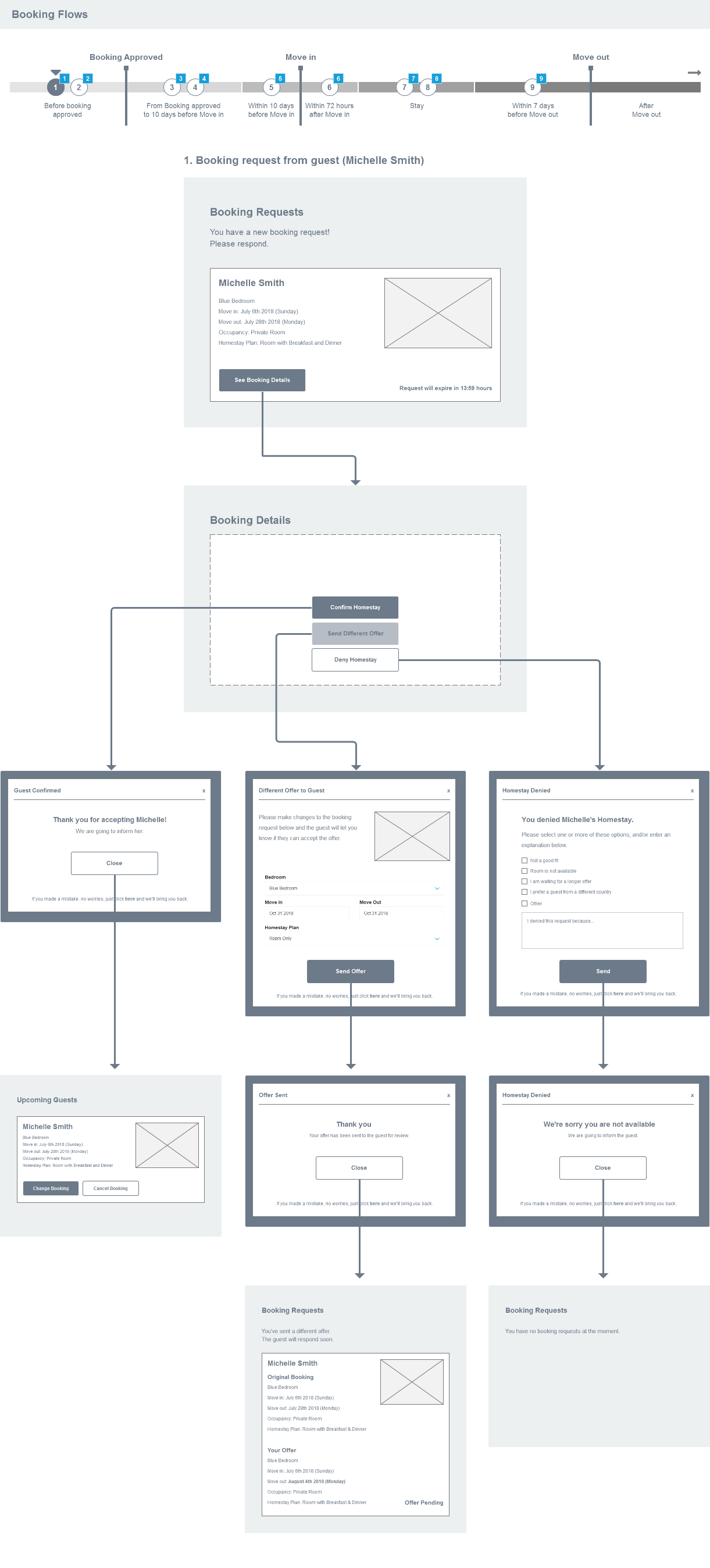 Booking request flow - Host dashboard

Phase 2: Assemble and manage the team
The client only had an internal team of back-end developers. They asked me to contract UI designers and front-end developers for the project. I "tested" 3 UI designers (I provided them with a wireframe and some indications on what we wanted to achieve with the visual design) and submitted the designs to the client. The client chose one of the UI designers to continue the work. I also contracted 2 front-end developers, with different levels of experience.

To manage the team I created a kanban board on Asana, and gave access to all the team members and client. I coordinated the entire front-end design and development: assigning tasks, commenting on the UI designer's mockups, and ensuring that the design was properly implemented by the developers.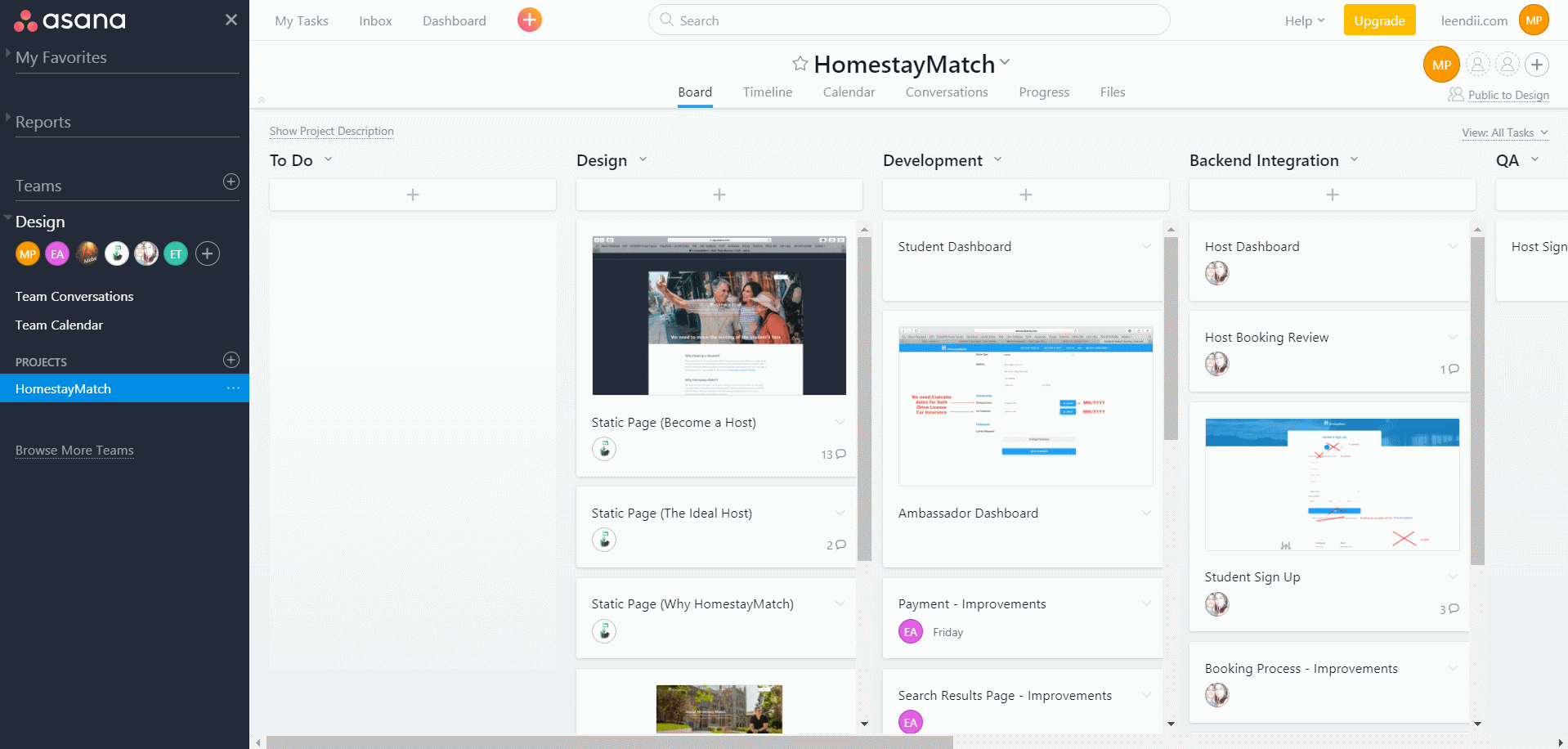 Kanban board on Asana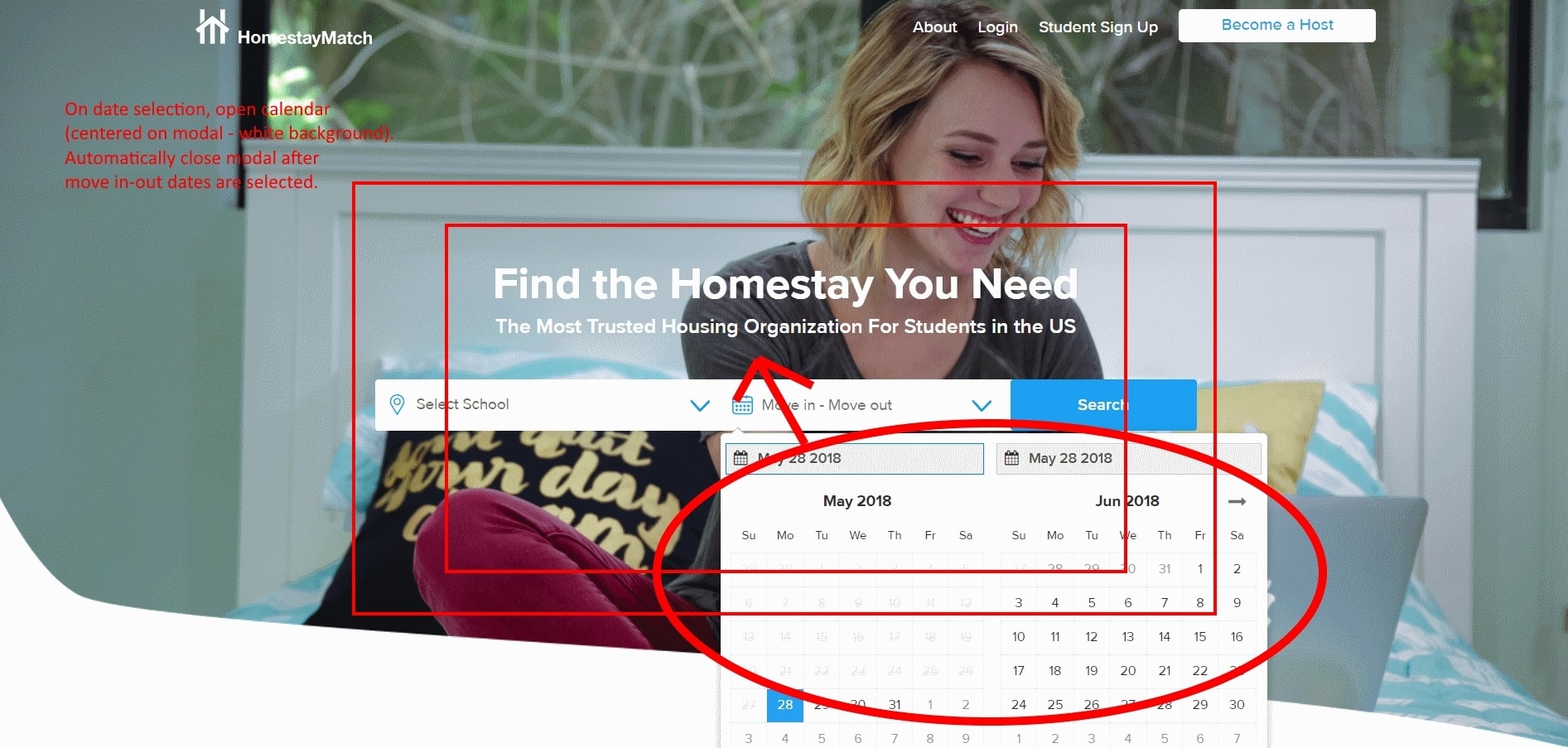 Homepage - comment for developers



Phase 3: Test
With the help of the client, we ran several usability tests. The focus was on the host dashboard: we decided to adjust the user flow and introduce new elements to make the interaction simpler. Several iterations of the host dashboard were tested until the difficulties were reduced to a minimum.


Impact and results
Coming soon
The website is now live at www.homestaymatch.com. Several sections and design refinements are still needed and will be gradually implemented. We are monitoring the performance of important user flows, e.g. from sign up to booking requests, and we'll coordinate changes where necessary.